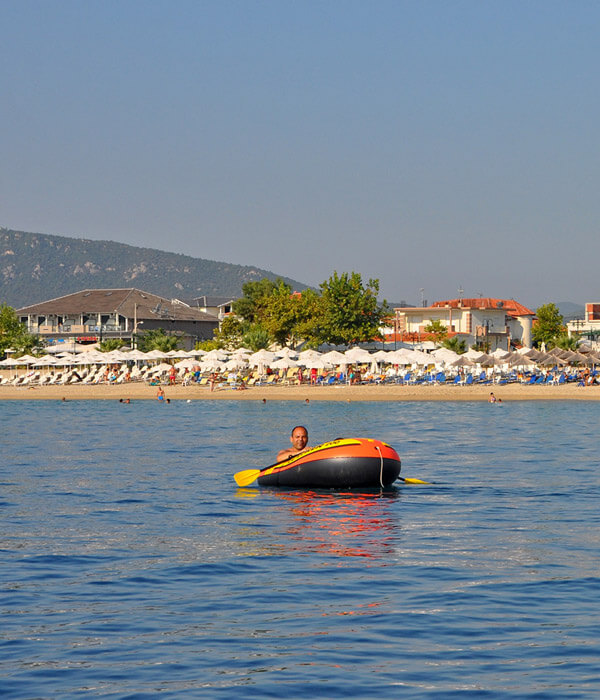 Nea Vrasna is well known Summer Resort in Thessaloniki. Located in a convinent place, is close to the biggest cities of North Greece: Thessaloniki, Kavala. 
Here you will find more than 2klm organized beach full with sunbeds and umbrellas for you to enjoy relaxing time enjoying the sea and the sun. Our beach is annually awarded by the E.U.'s "Blue Flag" institute.
In Nea Vrasna you will find many taverns, restaurants, cafeterias and clubs to choose from.  
Very often, during the summer, events are organized for the visitors of the area, such as music concerts, nights with traditional dances from Greece and the Balkans, theatrical performances and others.